Babysuite
Description:
Your little one's first holiday? Going out with the whole family to relax for a while? That is easier said than done.
Many hotels are not set up for babies at all. That is why Hotel De Zeeuwse Kust in Zeeland has special baby suites with a separate baby room and all the amenities your little one needs. So you can all enjoy a well-deserved holiday.
Our baby suite can accommodate 2 adults and a baby in separate rooms. So you don't have to worry about waking the baby if you want to enjoy our terrace after a beautiful day at the beach. Our baby hotel is located in a quiet area on the beach and the rooms are soundproof. Your baby will sleep soundly and will not be bothered by ambient noise. The baby suite is specially designed for babies and is therefore fully equipped. There is a cot, changing table, wardrobe, baby bath and diaper pail. You can leave all this stuff at home! Babies have also been thought of in the living room with a baby box and a high chair. Of course, all sockets in the baby's rooms are protected against prying little fingers.
In the open kitchen you will find a refrigerator, hob and microwave. Handy for heating up a bottle or preparing a snack. The bathroom is also big enough to wash your baby. Here you will find a spacious walk-in shower with baby bath, sink and hairdryer. The toilet is in a separate room.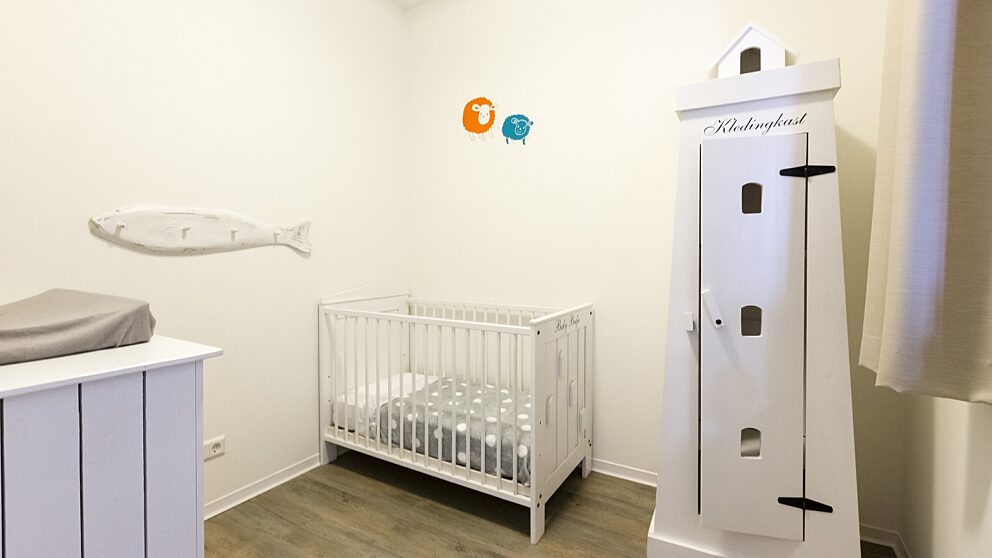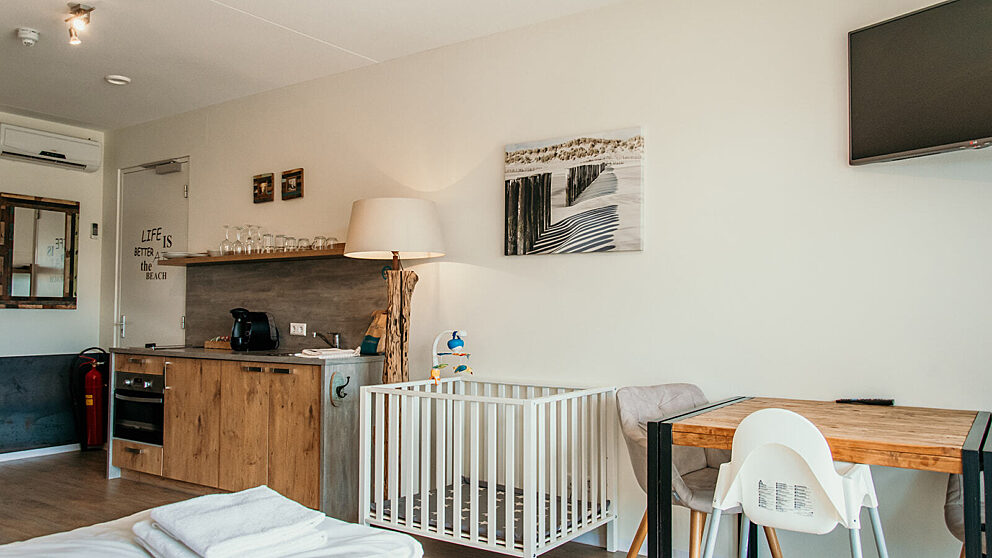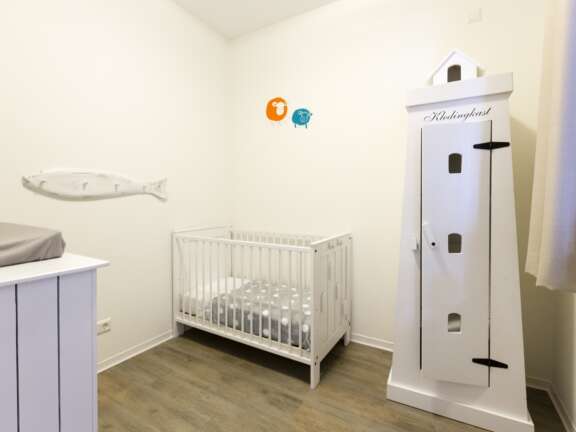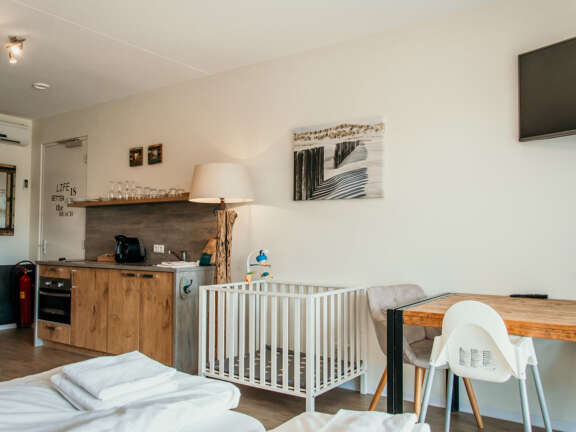 Prices and availability
Babysuite
Choose a period first
Price for
2 persons
,
night
nights
with arrival on and departurion